25 Best Gifts for Photographers in 2019
Whenever we travel, we have two main priorities: take epic photos and eat good food! Since the holidays are coming up, we put together a list of the best gifts for photographers. It includes all our favorite photography accessories, and we own most of these with the exception of a couple items that are still on our wish list.
Hopefully, this helps you shop for your photographer, videographer, or Instagrammer friend.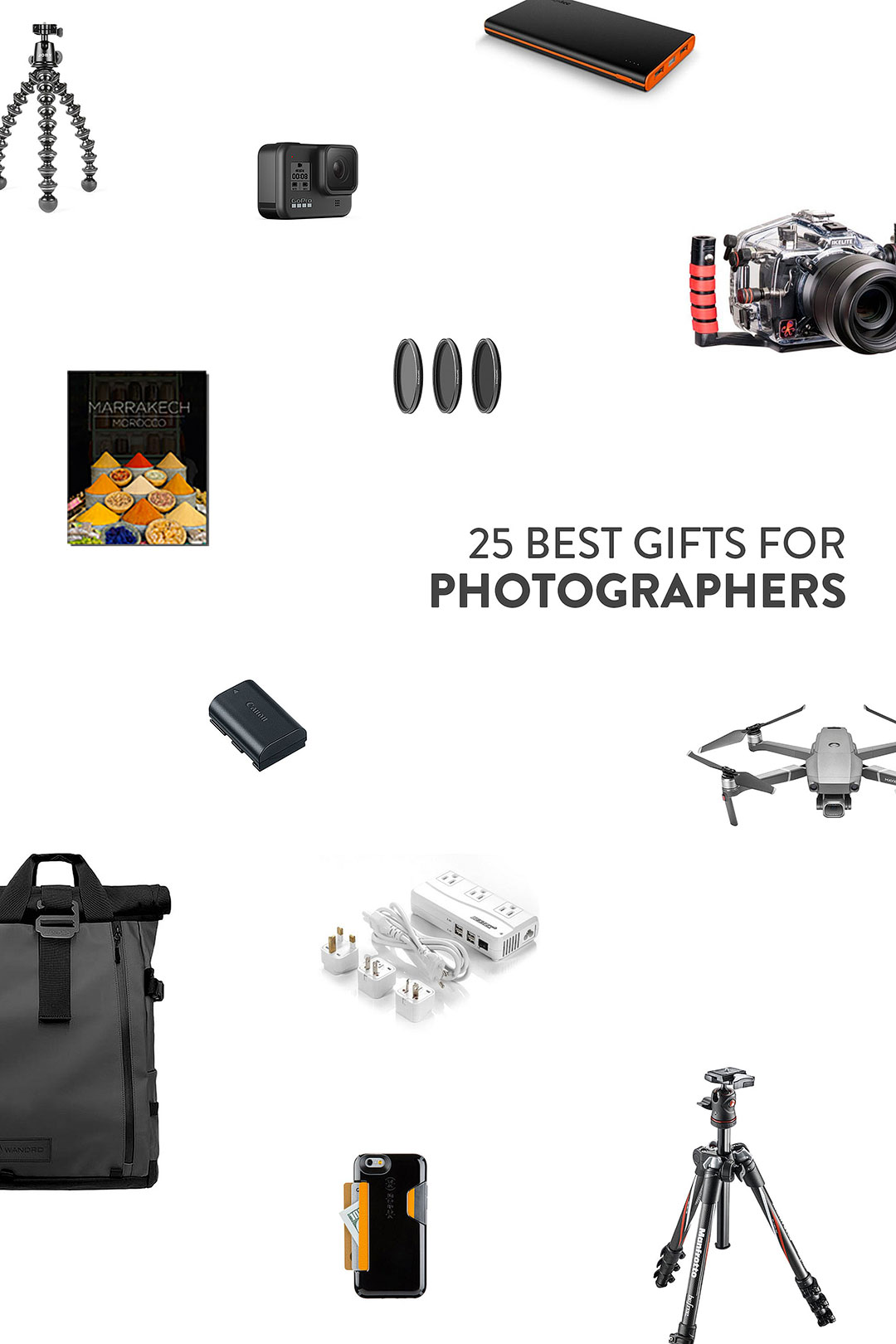 This post may contain affiliate links, where we receive a small commission on sales of the products that are linked at no additional cost to you. All opinions are always our own. Read our full disclosure for more info. Thank you for supporting the brands that make Local Adventurer possible.
Last Updated: November 16, 2019.     First Published: December 4, 2015
25 Best Gifts for Photographers + Photography Enthusiasts
This is also assuming that the photographer in your life already has a camera and the lenses they want. A nice lens will be the best investment, and if you have the money to splurge, get them the some good glass! The rest of these are a more affordable, and I've labeled them with their price ranges.
1. Photography Workshop or Class (Varies)
I've been shooting for over 15 years, and I love that there is always something new to learn about photography. There are tons of great free online resources out there, but I've found that the best way to learn is through hands-on experience at photography workshops.
Find out who their favorite photographers are, and see if they offer workshops.
SEE PHOTOGRAPHY E-COURSES
2. Manfrotto BeFree Carbon Fiber Travel Tripod
This is the current travel tripod we use. We've gone through a handful of tripods over the years, and we love this one because it's both light and sturdy.
Don't forget to pick up an Arca Adapter if you already have a bunch of accessories like we do.
COMPARE PRICES ON B&H AND AMAZON
3. GoPro
When it comes to an action camera, nothing compares to GoPro. It's easy to travel with and perfect for water adventures. We finally upgraded our 4 to 7 this year, and the GoPro 8 just came out! 
COMPARE PRICES ON B&H AND AMAZON
4. DJI Mavic 2 Pro Drone
We love using our DJI Mavic! They are still the most popular and commonly used drones out there, although the new Mavic Minis look amazing.
COMPARE PRICES ON B&H AND AMAZON
View this post on Instagram
5. Underwater Housing
Anyone who loves photography and loves to travel is bound to end up at a beach at some point. Underwater housing will give them the chance to take great photos without worrying about their camera.
COMPARE PRICES ON B&H AND AMAZON
7. GorillaPod
The Gorillapod is a sturdy tripod that's convenient because of it's size. It's also become a favorite amongst vloggers. We like having them handy in the car whenever we need something we can throw up really quick.
COMPARE PRICES ON B&H AND AMAZON
8. Extra Memory Cards
I don't know many photographers who wouldn't appreciate an extra memory card. Plus, depending on your budget, there are plenty of different options you can choose from.
COMPARE PRICES ON B&H AND AMAZON
9. Sandmarc Pro Filters
These Hybrid Pro filters give you both a neutral density filter and polarizer in one. ND filters help you control the light coming through your lens while polarizer filters give you a pop of color and reduce glare. It's a great gift that everyone would be happy with.
COMPARE PRICES ON B&H AND AMAZON
10. Power Bank
In case you can't get to an outlet, a this is the power bank we use. It's always a great option to give you any extra juice when you're on the go, and it has two USB inputs, so we can both charge at the same time.
COMPARE PRICES ON B&H AND AMAZON
11. Lowepro Toploader
We recently picked up this Toploader camera bag specifically for sport climbing photography. It gives us easy access to the camera while we're on the wall. It's one of the things the pro climbing photographer recommended to us when we took the clinic.
COMPARE PRICES ON B&H AND AMAZON
12. Goal Zero Nomad 7 Solar Panel
For the photographer who often hits the trails or travels to more remote parts of the world, finding an outlet can be difficult. This solar panel is perfect for our camping and backpacking trips. If you need to charge up your DSLR batteries, bet sure to grab this too.
COMPARE PRICES ON B&H AND AMAZON
13. iPhone Lenses
Most photographers love using their iPhone to shoot as well! Get them a lens kit so that they can step up their phone photography game too. We have friends who love their Moment Lenses.
COMPARE PRICES ON B&H AND AMAZON
14. Fujifilm Instax Mini
As convenient as digital photos are, there is still something special about a physical print. We used a Fujifilm Instax for a long time and now have a Polaroid OneStep. It's even more magical when it comes out instantly! Here was our wall when we lived in LA.
COMPARE PRICES ON B&H AND AMAZON
15. Lume Cube
Ever since we added Lume Cubes to our collection, they have become our go-to light for traveling. Not only are they waterproof, but you can also control them via your phone. These are a must-have for any avid traveler.
COMPARE PRICES ON B&H AND AMAZON
16. Photography Q&A: Real Questions. Real Answers 
I've read countless photography books and taken a ton of photography workshop and have found Zack Arias to be one of the best photography educators in the industry. I've always appreciated his brutal honesty and critiques. This book compiles answers to over 100 real questions asked by aspiring photographers and ranges from technical advice to photography business advice.
SEE MORE REVIEWS ON AMAZON
17. Topo Designs Camera Strap
We have a hard time finding a camera strap that works well for Esther since she's petite. But ever since we started using the Topo Designs Camera Strap, it hasn't come off.
SEE MORE REVIEWS ON AMAZON
18. Gogo Internet In-Flight Pack
On those long flights, we're always itching to get online to share photos with others or research our upcoming destinations for the best photo spots. Give the gift of Internet 30,000 feet above the ground.
19. DJI Osmo Mobile
We have friends who love their DJI Osmo Mobile since they shoot so much on their phones. Plus, phones shoot 4K now so it's always convenient to have.
COMPARE PRICES ON
B&H
AND
AMAZON
20. Extra Batteries
One of the worst things that can happen while you're out shooting is a dead battery. We always try to carry one or two additional batteries with us to avoid that situation and more if we're shooting lots of video, long exposures, or will be in colder climates. Find out what camera they own, since different cameras may have different batteries.
21. Spiffy Gear Lumee Light Bracelet
We got our hands (or wrists) on a couple of these Spiffy Gear Lumee Lights and they've been handy to have with us. They are small and light and work like a slap bracelet so we can keep them on our wrists. With easy controls, you can adjust brightness and temps (or colors if you have the RGB one). Plus, they are magnetic!
22. Waterproof Phone Case
We love our wallet phone cases for everyday use, but when we head to the beach or go kayaking, snorkeling, etc, it's nice to have a waterproof case to keep them protected and not have to worry about them getting wet. Plus, it's nice to have the option to take photos with your phone too.
23. LensPen
We like to carry a LensPen with us to clean our gear since it's convenient and compact.
COMPARE PRICES ON B&H AND AMAZON
24. Memory Card Case
We always have extra cards with us and a card case is the best way to keep them all together. Otherwise, those little suckers can disappear.
COMPARE PRICES ON B&H AND AMAZON
25. Printed Photo Books
Even when we ran our photography business, we rarely printed photos that weren't client's photos. Now that I have time to edit my own personal photos, we love being able to print out our own coffee table books as keepsakes from our trips. Give a gift card to
Blurb
so they can order one for themselves.
Local Tip / Pro Tip / Note: dsfsdfsd
Any of these on your wishlist? Any other best gifts for photographers we're missing?
Did you enjoy this post? Pin it for later
15 BEST SUSTAINABLE GIFTS
GIFT GUIDE FOR THE PRACTICAL TRAVELER
15 GIFTS FOR ROCK CLIMBERS
GLOBETROTTER GIFT GUIDE
25 BEST GIFTS FOR EVERYDAY ADVENTURERS
GIFTS TO TRACK YOUR TRAVELS
"Discovery consists not of seeking new lands but in seeing with new eyes" – M. Proust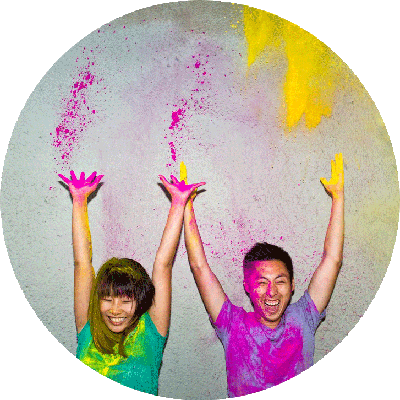 Esther and Jacob are the founders of Local Adventurer, which is one of the top 5 travel blogs in the US. They believe that adventure can be found both near and far and hope to inspire others to explore locally. They explore a new city in depth every year and currently base themselves in Las Vegas.






The post 25 Best Gifts for Photographers in 2019 appeared first on Local Adventurer » Travel Adventures in NYC + World Wide.